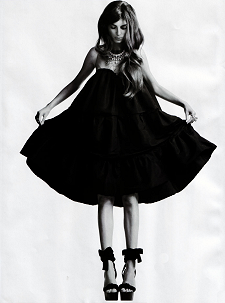 I really want to find the
perfect
black dress. It feels like I've always looked for one, but never found the right one. Something that's timeless, classy and can be used for all sorts of occasions. So I've been browsing around the internet for a while and here are some of my favourites.
pictures: shopbop and bluefly
It's really late. I should get some sleep instead of thinking about getting a black dress.