If you're not so much into bright colours this is the perfect way to wear the blue trend -without making it too obvious. This fantastic blue shirt from French connection is just what you need to give your outfit that little extra. The combination of light colours makes this a perfect outfit for daytime when you're rushing to get on the subway to work, or getting a cup of coffee at starbucks.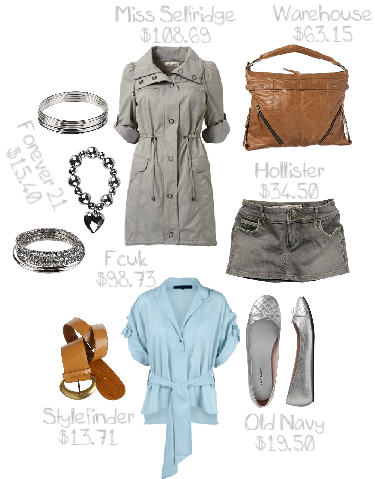 However if you feel comfortable with bright colours and like to stand out from the crowd -go for an outfit like this. The grey colours will bring all the attention to your fabulous blue accessories. You can wear the sweater and blazer for a more formal look to work or school -revealing a flirtatious hint of sequins. When the day is over take of the sweater and you're ready to hit the clubs -or grab a bite with a group of girlfriends.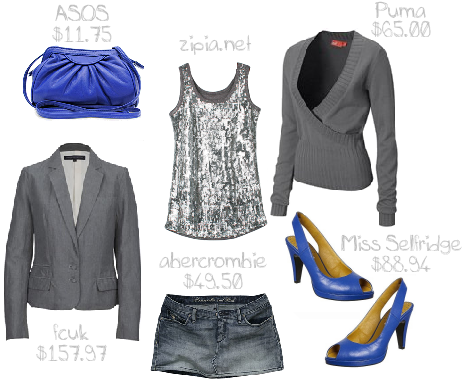 Whether you feel too mature to be trotting around in short skirts, or if you're just trying to cover up those pale winter legs of yours, vintage looking wide legged pants in black linen will give you a glamorous look. Combine it with a chic blue top from delia's, gold accessories and a black sun hat for that mysterious rich girl look.