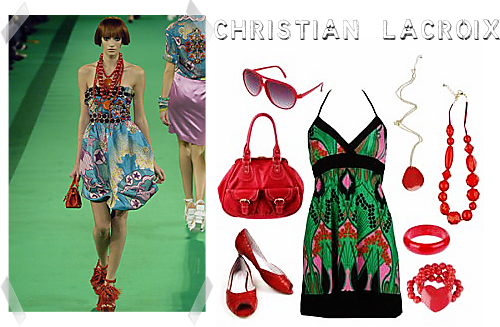 For the Christian Lacroix look try wearing a fun short halter dress with an exotic print and bright red accessories to go with it. You can find the product info here.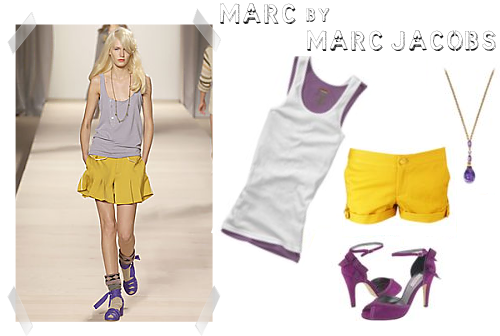 To wear bright colours in Marc Jacobs style buy casual clothes and add a little colour. Try a pair of shorts in bright yellow and wear it with a simple white tank. For the runway look you can layer with a purple top and a pair of chic heels (or flats, if that's more your thing). A simple golden necklace will add the finishing touch to your outfit. You can find the product info here.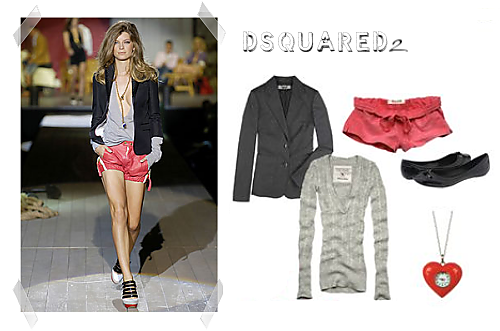 To get the Dsquared2 look wear a daring pair of short bright pink/red shorts that are bound to catch everyone's attention. Pull on a v-neck sweater without a shirt or tank under for the very English look. Wearing a unbuttoned blazer gives you the masquline, but still very sexy look. Pair it with a long necklace -preferably gold- and a cute pair of flats or trainers. Product info can be found here.