Back when I was active on livejournal I used to make posts when I bought something new. A few days ago I found some old pictures when I browsed trough some of my old posts. I also noticed that I've never actually shared any of the things I've bought at Glam & Tonic, so I thought why not post the pictures here? ;)
So if you knew me you would know that I'm obsessed with bags and purses. When I have some extra money to spend I always end up with a new bag. Last year I bought this big brown leather bag from Belsac. It cost me $485.59, but I've used it a lot and it was worth the money.
And when Oasis were having a sale this summer I bought these two silk tops. They where 30% off, I think. I don't have a lot of things in my wardrobe that goes well with these so I've only worn them to a couple of parties.
These are both from Cubus. The blue top was only $7 on sale! I still wear it, but the dress cleavage looks strange so I haven't used it a lot.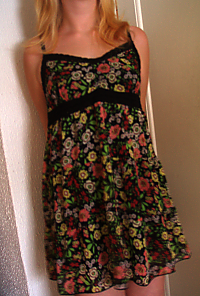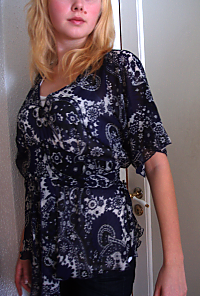 I couldn't decide which colour, so I bought both.